At DalCache, we deliver a broad range of customer SAP HR solutions, backed by technology, business analytics and consulting services that help create valuable relationships between our clients, customers and their employees.
DalCache is exclusively focused on helping our clients make smarter decisions about enhancing their relationships with employees to improve business performance.
Headquartered in Dallas, Texas, DalCache is an SAP HR and NetWeaver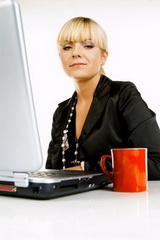 consulting company, providing world-class services on a global scale, with a local touch. We stand out through our strong focus on HR, our expertise, our experience, our customer focus and our global coverage.

At DalCache, we help you focus on your Human Capital and technology-enabled investments.

Our main goal is to make your life as an HR professional easier and help you in providing your Human Capital the services they deserve. Our customers count on us to help them achieve their desired objectives. Customer satisfaction matters to us and we are driven to create great customer experience that truly counts.

Nov '08

DalCache partnering with Hemphill Consulting for Time and Attendance consulting services


May '09
DalCache is now partnering with KalTech of Austraila to market HR and Payroll tools in the US.